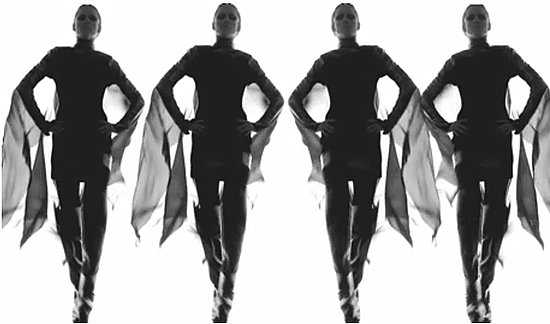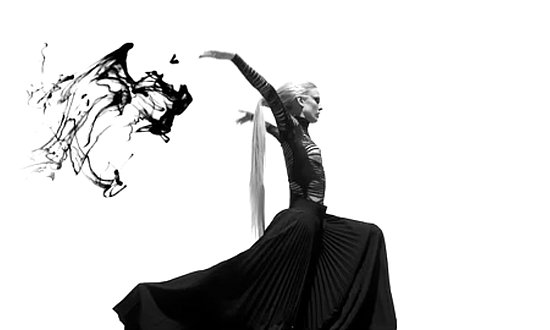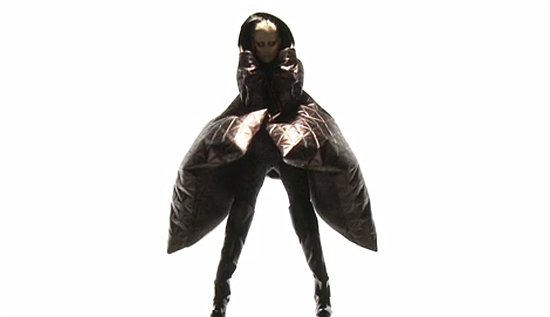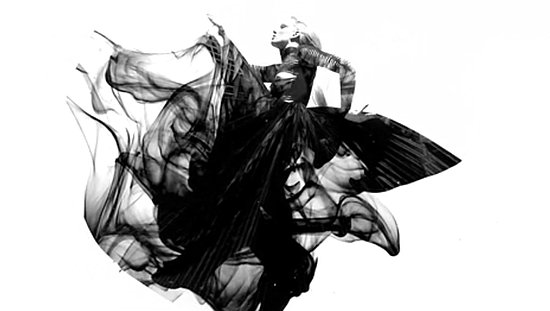 British fashion designer,
Gareth Pugh
exhibited his dark chic collection for Fall with an avant-garde video instead of a runway show. When
interviewed on his choice
, Gareth explained that he finds sending a girl walking up and down the catwalk "a little half-assed, for lack of a better word. It's a well-trodden formula and I think it's time for a change."
The collection had ensemble after ensemble of diaphanous black chiffons, flowing in inky swirls, futuristic silhouettes and web-like tucks and pleats. I must agree, luxury fabrics and unusual shapes are more effectively shown when you have the flexibility of film and effects. Some more stodgy fashion editors were not as enthusiastic. Perhaps that's the difference between the seniors who prefer live theater versus the younger generation awed by the effects of digital movie screens.