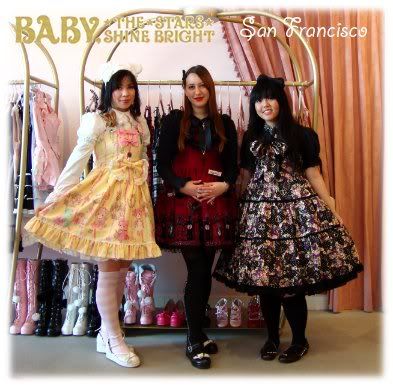 Tired of having to fly all the way to Japan for your Gothic and Lolita needs? If you are on the West Coast, the popular boutique and girly fashion brand has opened its first U.S. flagship store.
Baby The Stars Shine Bright
has a great shopping blog that features their favorite customers in their newly acquired outfits. If you are in North America, but unable to visit the store in person, you can contact them about ordering directly.